WPBruiserPro 1.3.3 – no-Captcha anti-Spam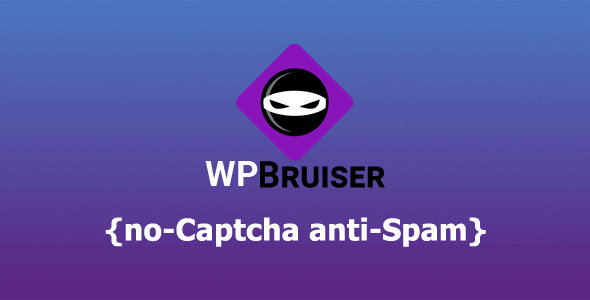 WPBruiser is an anti-spam and security plugin based on algorithms that identify spam bots without requiring the use of any annoying and tedious Captcha schemes.
Armed with state of the art technology, WPBruiser always stays at the forefront of spam and abuse-fighting protection methods. It is on guard for you, protecting your WordPress site so that you can rest easy.
Read before purchase
Before making a purchase, please read the Terms and Conditions on this page: https://wpnull.org/en/terms/

All digital products are purchased without the possibility of free updates. Download links will be available for 24 hours after the purchase.

If you have any questions, please first read the FAQ on this page: https://wpnull.org/en/faq/

If you haven't found the answer to your question, please contact us by e-mail wpnull@yandex.ru, Skype wp.null, online chat or feedback form.

You can download the product after the purchase by a direct link on this page.