GeoTargeting Pro 1.9.2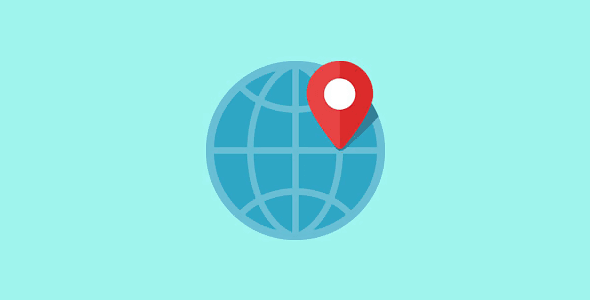 GeoTargeting Pro is Geotargeting WordPress plugin is the perfect plugin to geo target users depending on their country. The plugin is ideal for affiliates sites like online casino sites where you need to target clients accordingly to their countries or cities or ecommerce sites where you need to show different products. There is also a free version of the Geotargeting WordPress plugin. Geotargeting Plugin is now compatible with GeoIP2 databases and API service to benefit of the most accurate database in the market. Main advantages of this plugin:
Create regions. You will be able to group of countries or cities in order to make it easier to target users. For example you could create a region called Europe and another called America, and then simple use that names in shortcodes or widgets.
Shortcode Generator. With a powerful shortcode generator you will be able to show different content depending on users countries or regions
Multiple services supported. Plugin it's based on the free maxmind database but we also support Maxmind API and premium databases, so you can now use your own mmdb and online api key with this plugin. We auto detect real user IP no matter if you use Cloudflare, Sucuri, Akamai, Ezoic or Reblaze services.
Geotarget widgets. Not only your content can be geotargeted, once the plugin is activate every widget in your site can be geotargeted.
Redirect users based on their countries, cities or states. Create as many redirections you need and send your users to the right website. The perfect feature for global companies that have different corporates sites for each country, or any ecommerce site that have different products for cities or states.
Geotarget entire posts or pages. Now you can geotarget a whole page or post if you need it with a few clicks. If you use WooCommerce, Easy Digital Downloads or any other ecommerce software you could hide or show products based on user location.
Geotarget WordPress Menus. You can show or hide specific menu items to your users by using all the available options of the most complete Geotargeting plugin for WordPress.
Visual Composer modules. Geotargeting plugin fully supports Visual Composer from WPBakery by simple adding 3 new container modules where you can drop elements that you want to geo target. Choose you element, drop any stuff inside and you will have all the power of Geotargeting plugin inside Visual Composer
Cache plugins compatible. The downside of geotargeting always been struggling with page cache. With AJAX mode enabled all the filters, shortcodes and geotargeting options will be loaded after the page is loaded from cache. So you will get the speed of cache and the benefits of Geotargeting by doing a simple extra ajax request. Compatible with WP-Super Cache, W3 Total cache, Wp Rocket, etc.
WooCommerce and Easy digital downloads. Now you can easily hide your products depending on user's country, city or state. You can remove the product entirely or display a message saying that is not available to them
Developer friendly. Geotargeting plugin brings a powerful PHP API that will let you geotarget your content directly on your templates. It's also compatible with the Advanced Custom Fields plugin. The code is clean and organized with hooks and filters everywhere.
Read before purchase
Before making a purchase, please read the Terms and Conditions on this page: https://wpnull.org/en/terms/

All digital products are purchased without the possibility of free updates. Download links will be available for 24 hours after the purchase.

If you have any questions, please first read the FAQ on this page: https://wpnull.org/en/faq/

If you haven't found the answer to your question, please contact us by e-mail wpnull@yandex.ru, Skype wp.null, online chat or feedback form.

You can download the product after the purchase by a direct link on this page.